SHN Data Collection 2022/23
1 April 2022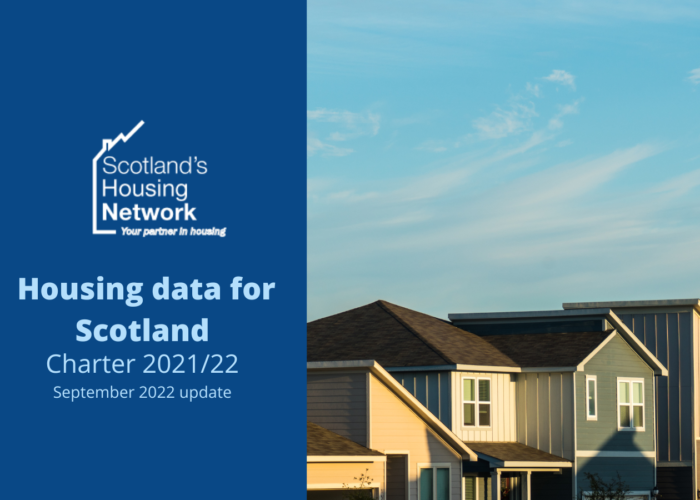 Thank you again for your continued membership of Scotland's Housing Network. This year will see improvements in the quality of outputs across our data services as we move to a new Business Intelligence Tool and focus on maximising use of the data you provide.
This blogpost sets out our arrangements for collecting the Charter and Network Annual data from members for 2021/22 as well as the Quarterly Data Return for Q4.
Charter returns
As ever, SHN is pleased to provide a range of resources to assist you in completing your Charter Returns to the Scottish Housing Regulator. These resources can be found on the SHN website here – (https://portal.scotlandshousingnetwork.org/crcp/Charter%20and%20Network%20Indicators%20201516/Forms/AllItems.aspx) in the folder marked "Data Collection for 2021/22".
Materials provided here include:
The SHN Guide to the Charter Indicators 2021/22 – Tips for Accurate Reporting: A comprehensive supplementary guide to the Charter produced by SHN Associate Christine Dugan, informed by learning from validation visits and FAQs published by the Regulator.
Charter Data Collection template: supporting you to collate the information required for the Charter and performing simple calculations based on your inputs
SHR Technical Guidance: the most up-to-date Guidance published by the Regulator
Presentations from our recent Charter Preparation Sessions (full notes available from 7th April)
We would appreciate it if you could please submit your completed Charter Returns to data@scotlandshousingnetwork.org by Wednesday 1 June 2022. Collated data and outputs developed using Members' Charter data will be made available during the following week.
Network Indicators
In the same folder you will find resources relating to our annual Network Indicators. The Network Indicators provide you with more detailed Benchmarking data on a number of key issues including staffing, terminations, complaints, anti-social behaviour and arrears. We are keen to maximise outputs related to Network Indicators going forward, and as such there is a real benefit to organisations making use of this service. The more participation we receive from members, the more accurate and useful insights we will be able to provide.
Resources provided include:
SHN Network Indicators Annual Guidance, 2021/22: This guide provides clarity on definitions for each of the Network Indicators and has been updated for 2021/22 to take into account the new SHR Technical Guidance
Network Indicators template:  A simple spreadsheet to support collection of data prior to submission
Our data collection portal can be accessed through the link on the member website Quick Links, or at the following address – https://procxed.scotxed.net/SHN.  If you have submitted data in the past, your username and password remain unchanged.  If you need to change your password, this can be done on the ScotXed website.  If your organisation hasn't submitted this data before or your data provider cannot access the portal, please contact us and we can arrange for a log-in to be sent to you.
The Annual Data collection is now open at https://procxed.scotxed.net/SHN and we request that Network Indicators are submitted by Friday 10th June 2022.  Again collated data and outputs from this data will be made available the following week, with a full report provided in July 2022.
Q4 Data
The portal quarterly data collection for the fourth quarter of 2021/22 is also available and should be completed by Monday 25th April 2022.  Data from the previous quarterly returns can be found on our current Business Intelligence Tool via our members' website, as well as in Excel format on the members' website here, where you will also find templates and guidance. Going forward Members can anticipate improvements in the outputs from the quarterly data provided, maximising use of the data you provide.
Tenant Safety Data Collection Tool
The new suite of building safety KPIs have been developed by members of Scotland's Housing Network and Housemark Scotland over the last year, following the creation of a jointly facilitated working group.  Thinking beyond fire safety regulations, into broader regulatory and statutory tenant safety obligations, and best practice standards, the two leading data specialists have worked jointly with members to combine their knowledge to co-produce the new indicators with representatives from their membership.  The KPIs cover areas such as water safety, electrical and gas safety and the LOLER requirements.  The data collection tool can be found here, and all Scottish social landlords are invited to submit data for the pilot KPIs by 30th June 2022.  Please return data submissions to data@scotlandshousingnetwork.org
If you have and questions about any of the above please let us know by contacting data@scotlandshousingnetwork.org.