Value for Money Service 2022
10 September 2022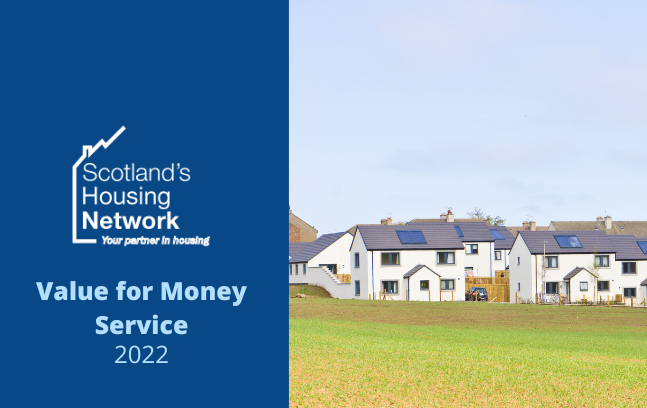 Scotland's Housing Network are pleased to today launch our Value for Money service for 2022. The Value for Money service allows our members to take stock of the services they provide and their efficiency, and to benchmark spend and performance against others in the Housing Sector.
We have worked with members to review our Value for Money Tool, revising this for 2022 to maximise comparability between organisations and make it as simple to complete as possible.  The Tool is completed using data related to:
Your context (stock numbers, rent etc)
Business Planning assumptions
Income/Expenditure
Staffing allocations against particular activities
The Value for Money service is an existing benefit of your membership and is open to both local authorities and RSL's. The more organisations to participate, the more useful the outputs will be.
A short video presentation is available
To participate, simply complete the data collection spreadsheet available on the VFM page of the SHN website. Please be advised that completion of the spreadsheet is likely to require input from finance and housing management colleagues. Materials will be kept up-to-date on the Resources and Publications section of the SHN website under "Value for Money".
Completed spreadsheets should be submitted to us via data@scotlandshousingnetwork.org no later than Friday 30th September. We will then endeavour to produce outputs – including a VFM forum – by the end of October.
Thanks again for your continued membership and participation.