Tenant Participation
Our communities of practice are a group of like minded professionals that work (or have an interest in) an area of housing practice.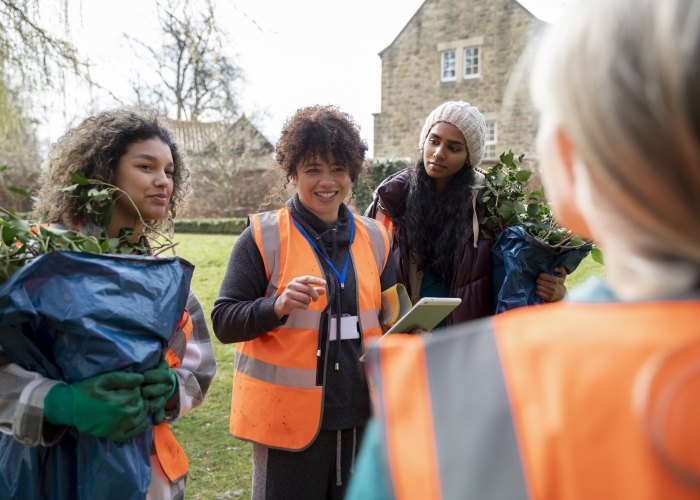 About
This Forum is concerned with all aspects of tenant participation, customer engagement and wider community involvement by landlord organisations. There are good practice, legal and regulatory requirements to consult customers, to report performance to tenants, to collect data in relation to protected characteristics and to use that data to influence policy and practice development. All aspects of customer engagement will be discussed at this Forum
Who is it for
This community of practice is primarily for LA members and will meet twice per year. As a member of this community of practice you can also expect to have access to a dedicated online discussion forum, the opportunity to become involved in working groups or research collaborations, access to guidance documents and other publications. 
Key Content
Exceeding regulatory requirements to report performance to customers
Customer satisfaction and reporting requirements
The use of technology to communicate with and engage customers
Engaging hard-to-reach groups, young people, for example
Collecting and making use of equalities data

The Sustainability in Social Housing Conference provides an opportunity for housing professionals to hear from experts, gain skills and exchange ideas in how to deliver sustainability in social housing.
COSLA Conference Centre, Haymarket Yards Edinburgh, EH12 5BH

Presentation by Scottish Borders HA to the August 2022 meeting of the Tenant Participation Forum about their Croft Street area regeneration consultation.

North Ayrshire Council's Tracey Wilson presented to the August 2022 meeting of the Tenant Participation Forum about their TP services which had been gold-accredited by TIS.

At this meeting of the Tenant Participation Forum, members heard about North Ayrshire Council's gold-accredited tenant participation services and how Scottish Borders HA had consulted on area regeneration priorities in Galashiels.
Become a member
Already a member? Log in
Are you interested in becoming a member? Submit your details to receive our membership pack. Or email us if you would like to discuss in more detail.
"*" indicates required fields
Is your organisation a member already?
Please fill out the form below and we will send you your login credentials within a few days.
"*" indicates required fields