Tenant Participation
Our communities of practice are a group of like minded professionals that work (or have an interest in) an area of housing practice.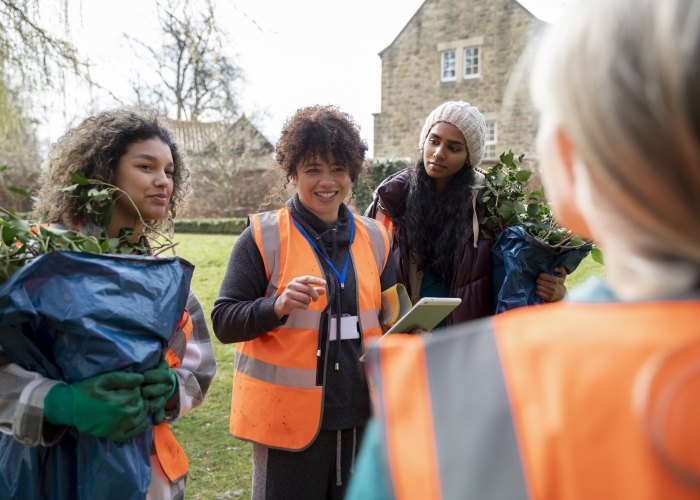 About
This Forum is concerned with all aspects of tenant participation, customer engagement and wider community involvement by landlord organisations. There are good practice, legal and regulatory requirements to consult customers, to report performance to tenants, to collect data in relation to protected characteristics and to use that data to influence policy and practice development. All aspects of customer engagement will be discussed at this Forum
Who is it for
This community of practice is primarily for LA members and will meet twice per year. As a member of this community of practice you can also expect to have access to a dedicated online discussion forum, the opportunity to become involved in working groups or research collaborations, access to guidance documents and other publications. 
Key Content
Exceeding regulatory requirements to report performance to customers
Customer satisfaction and reporting requirements
The use of technology to communicate with and engage customers
Engaging hard-to-reach groups, young people, for example
Collecting and making use of equalities data

Scotland's Housing Network (SHN) is pleased to advise that our Benchmarking Tools have now been updated to reflect the Regulator's new dataset, issued this morning (Thursday 31 August 2023).

Funds secured by HACT and Melville are now available for housing associations to access, providing vouchers to support residents with rising fuel costs.

Responses received to a recent member query on the frequency of Tenant Satisfaction Surveys in relation to the key Charter Indicators. November 2023

Presentation to the Tenant Participation Community of Practice from Alistair Reid of West of Scotland Housing Association. An overview of their experience of establishing a Residents Association following a transfer of housing stock

Heather Jeffrie of Viewpoint Housing Association provides an overview of recent changes to Tenant Participation within the organisation

Join us at the first session of 2023 to hear about Viewpoint HA's successful engagement with tenants since the pandemic and how they have changed their methods of engagement and improved processes.
Become a member
Already a member? Log in
Are you interested in becoming a member? Submit your details to receive our membership pack. Or email us if you would like to discuss in more detail.
"*" indicates required fields
Is your organisation a member already?
Please fill out the form below and we will send you your login credentials within a few days.
"*" indicates required fields