SHN Development Value for Money – Annual Report
15 August 2023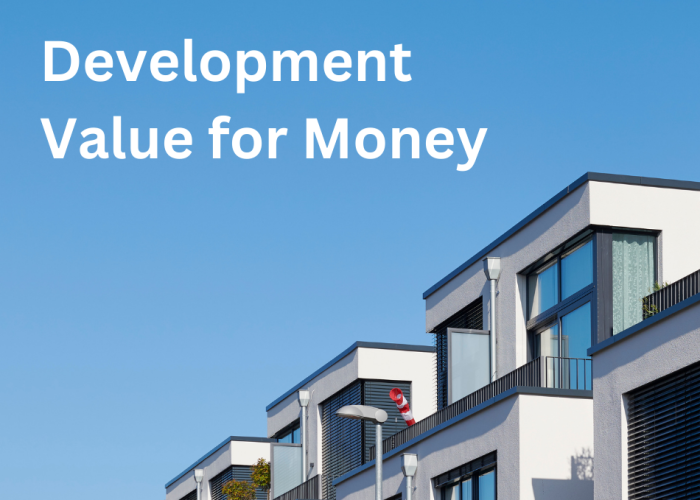 Scotland's Housing Network is pleased to today launch our first Annual Report highlighting findings from the first year of our Development Value for Money (DVfM) tool. The purpose of the tool is to provide developing landlords with detailed analysis of cost, time and tenant satisfaction indicators at project level, which is then benchmarked across the Scottish Housing Sector. A key priority for SHN is the identification of best practice, trends and challenges faced by the sector and this will be further teased out by bringing landlords together to discuss issues in practice exchange.
This report looked at affordable social housing projects completing during 2022/23, and found that:
The average Gross cost per unit was around £166,000, ranging from £107,250 to £296,000.  Of the projects considered, 8 projects had Gross costs of greater than £200,000 per unit
Rurality and the proportion of properties built to deliver specialist provision had some impact on overall costs
There was some limited evidence of economies of scale, but considerable variation between projects (likely a result of pandemic and post-pandemic factors)
Smaller projects remain more common, with only 7 projects delivering more than 40 units
Four-fifths of LA projects featured some degree of specialist provision, compared to just over a half of RSL projects
The majority of units delivered were two or three bedroom properties, with only 5% having four bedrooms or more
Most development is taking place in areas not classed as 'Rural Scotland', 68% of new builds in 'Rest of Scotland'
Development primarily led by AHSP funding, but significant contribution being made by landlords funded by tenants' rent – be that funding from the HRA or private finance
Most homes being developed meeting a range of quality standards, including Housing for Varying Needs, Greener Homes and Secure by Design.
The Development Value for Money Tool has been created to help social housing providers demonstrate value for money in their New Build programmes, and fully meets the requirements of the Value for Money element of the Scottish Government's Continuous Improvement Programme – participation in which is a condition of grant for projects commencing since November 2022.
Members of Scotland's Housing Network will be able to utilise our DVfM Tools and services in fulfilment of this requirement at no additional cost. Landlords who are not SHN members may also use the Tool and associated resources, but this will be on the basis of an annual cost relative to the size of organisation.
The Development Value for Money – Annual Report 2022/23 can be downloaded here.
For more information on our Development Value for Money project, please contact data@scotlandshousingnetwork.org